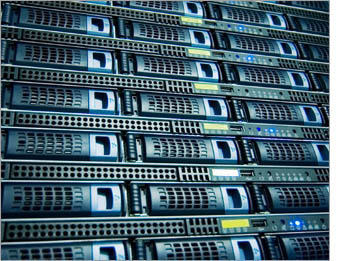 Eliant Technologies can provide website hosting on one of our on a shared virtual servers.
Shared virtual hosting provides all the benefits of a dedicated server without the higher cost associated with one.
Eliant Technologies has immediate server root privileges and continuous, direct contact to the hosting services' technical staff. The server on which the website is located is secure, isolated, and monitored 24/7/365 by these technicians.
The data center has multiple fiber-optic connections and multiple power generators for redundancy. Guards monitor the facility 24 hours a day and utilize a state-of-the art security monitoring system around the premises. Files are backed up nightly and stored separately from the server.
Eliant Technologies recommends and can perform separate backups of critical files. Need a static IP, SSL, MySQL database? We can provide those too. Contact us now to discuss your specific needs.