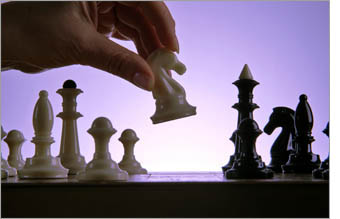 Effective planning helps your company grow by avoiding the mistakes made in the past and identifying the opportunities in the future.
Like your company, your computer system needs a strategic plan. Together, we can develop a plan using your existing technology: What works and what doesn't, and how do we integrate your direction and vision for your company with the technology you need to accomplish that today and in the years ahead? That same planning is essential when talking about the objectives and strategies for your website.
Through planning, we can ensure each machine in your office is connected appropriately to other equipment to maximize efficiency. We can ensure the right programs are in place and help you make the network choices that work for you. We can help you establish a new office or rework your current network so it can be a part of a successful future.
We also consult with our clients on systems integration issues with companies they might be considering purchasing or with whom they might be partnering or merging.